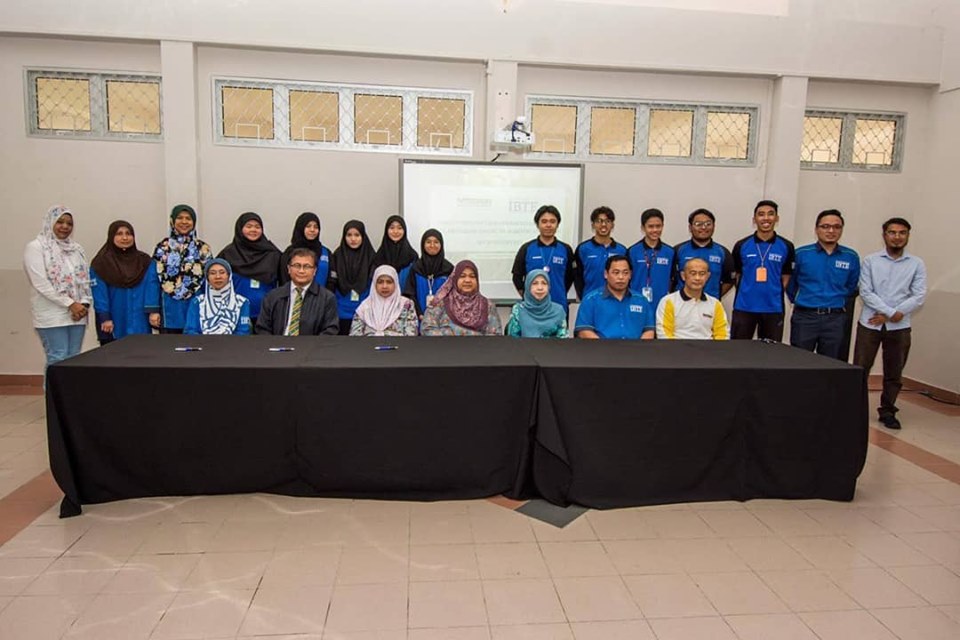 24 June 2019
An induction programme for the first batch of IBTE Agrotechnology Campus participants for the LiveWIRE Brunei AgroBIZ project took place today, 24th June 2019 at IBTE Agrotechnology Campus in kampong Wasan.
Present to witness the induction and signing ceremony is IBTE's Deputy Chief Executive Officer (Academic), Hjh Mariah binti Hj Abdul Manaf, Brunei Shell Petroleum (BSP) In-Country Value Manager and Chairman of LiveWIRE Brunei, Hjh Rosita Hassan and LiveWIRE Programme Director, Pg Redzuan Pg Hj Abbas.
The 10 participants enrolled in the AgroBIZ project will be developing 10 hectares of paddy fields and utilizing high-yield rice varieties and modern machinery to improve yield and make production more efficient. The scheme will run for 2 cycles, commencing July 2019 to October 2020, with the designed value at 3.5 million.
The LiveWIRE AgroBIZ project aims to produce skilled and trained agropreneurs – people with both agricultural as well as business skills- to be successful commercial farmers. The objective of the AgroBIZ project is in support of the current national aspiration towards fulfillment for food security and to develop a generation of Agropreneurs. Participants in this programme will also be equipped with entrepreneurial skills which include the LiveWIRE Bright Ideas scheme, followed by a 3-day Leadership Camp programme in Temburong, and the Business Plan Series.
The induction and signing ceremony is in conjunction with the previous Memorandum of Understanding (MOU) on the launch of AgroBIZ held on 23rd January 2019, and consequently a ground breaking ceremony on 18th April 2019. AgroBIZ is a collaborative project between LiveWIRE Brunei and Institute of Brunei technical Education, Ministry of Education.
LiveWIRE Brunei is a BSP Social Investment flagship which aims at grooming and mentoring current and future entrepreneurs. This is just one of BSP's many commitments towards nurturing and developing local business competencies, capabilities and competitiveness in particular for long-term sustainability of Brunei Darussalam's private sector economy.