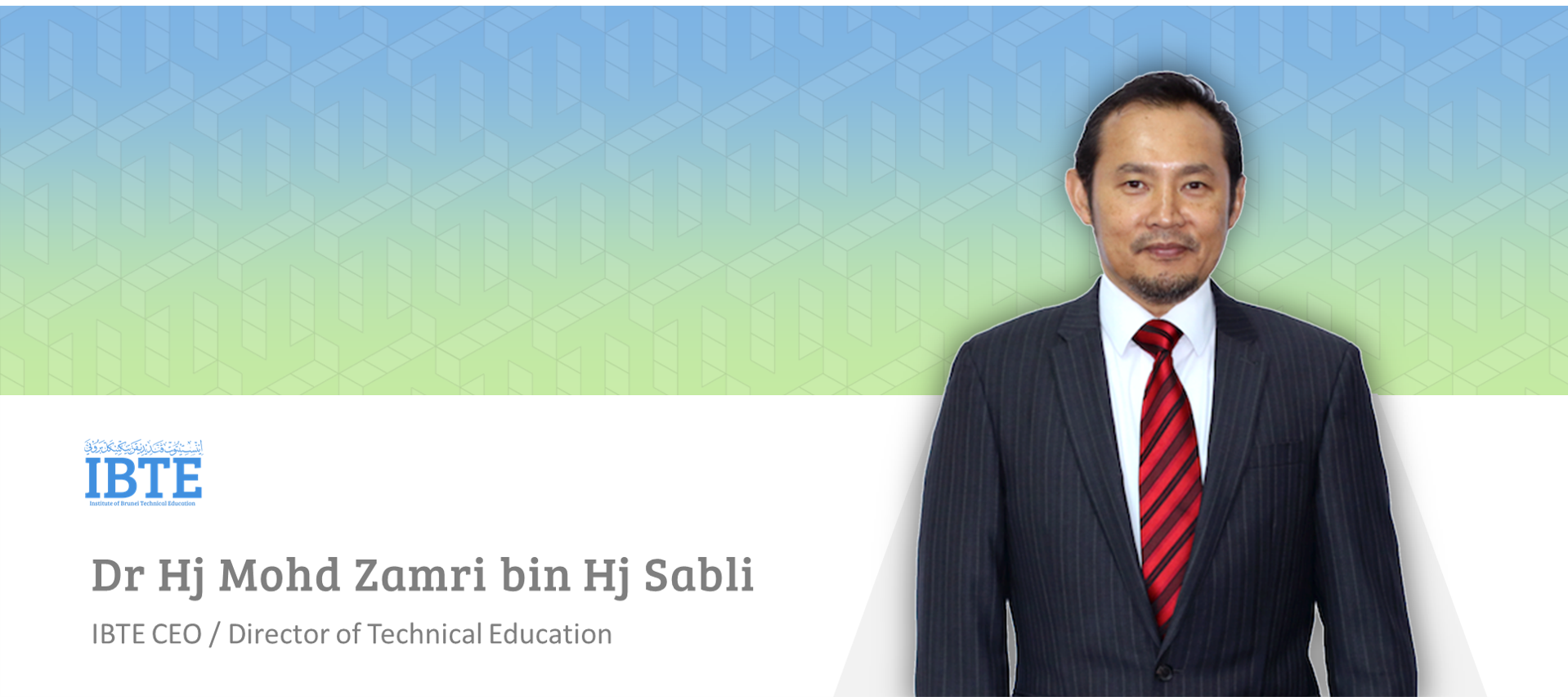 In IBTE we provide the guidance you need to become a professional and productive contributor's to today's society. Once you've reached the end of your journey with IBTE, you will have succeeded in achieving your goals and be ready to enter the industry equipped with the knowledge, confidence and the ability to perform at your best.
Inspiring Bruneians toward Excellence is not simply a catchphrase in IBTE. We hold true to our aspiration to develop our students' capabilities to be job-ready and to be resourceful individuals in meeting the challenges dictated by globalization.
To succeed in a future of integrated industry and adapting to the changes brought by automation and the digitization of industries, IBTE is continuously reviewing and revising its curriculum, working hand-in-hand with its industry counterparts to ensure that students are prepared and digitally capable with future ready competencies to meet the challenges brought about by the digital revolution, Industry 4.0.
With the counsel and direction from IBTE's experienced and knowledgeable instructors, our graduates are trained with the relevant skillsets and competencies to face the ever-changing job market. Focusing on competency-based training, our programmes are capped by an on-the-job-training element that gives our graduates hands-on experience which allows them to practice and develop their skills in a stimulating and rewarding environment.
To produce successful and employable graduates the focus is not entirely on education but also to instill in the graduates values, attitudes and mindsets that are required in the competitive global market. In a time where youth entrepreneurship and self-employment are on the rise, IBTE also plays its part in making sure that its graduates have the right skills and drive to set up their own enterprises. Thus, IBTE EDGE, IBTE Entrepreneurial Development and Guidance was established with the purpose of inculcating entrepreneurship skills and provide guidance for those graduates who wish to open up their own ventures. IBTE also has several Youth Enterprise Services or YES centres that provide authentic learning platforms for the students to implement their knowledge and skills.
In IBTE, it is not all about work and no play. We believe that an individual's intellectual growth is in tandem to the development of their physical and spiritual wellbeing. IBTE campuses hold various sporting activities including inter-campus sports and through outreach programmes to the community, IBTE strives to encourage its graduates to be socially responsible individuals.
To ensure our youths continue to have new capabilities in today's economy that require more complex knowledge and skills than the jobs of the past, IBTE is a strong believer of embracing lifelong learning practices. IBTE CET division specializes in providing continuing education and training for those who seek to acquire new skills or re-skill.
In IBTE we are a family, working together and helping each other to achieve our goals and realise our dreams. I hope that you will enjoy being part of IBTE's family and the knowledge, skills and memories you gain here will be with you for the rest of your lives.
Dr Hj Mohd Zamri bin Hj Sabli
CEO
IBTE