IBTE HEADQUARTERS
GET IN TOUCH

Call Us: +673-2425555
You can reach us on IBTE Headquarter:
Monday – Friday at 7.45am-4.45pm
Our phone lines are closed over the weekend and during public holidays.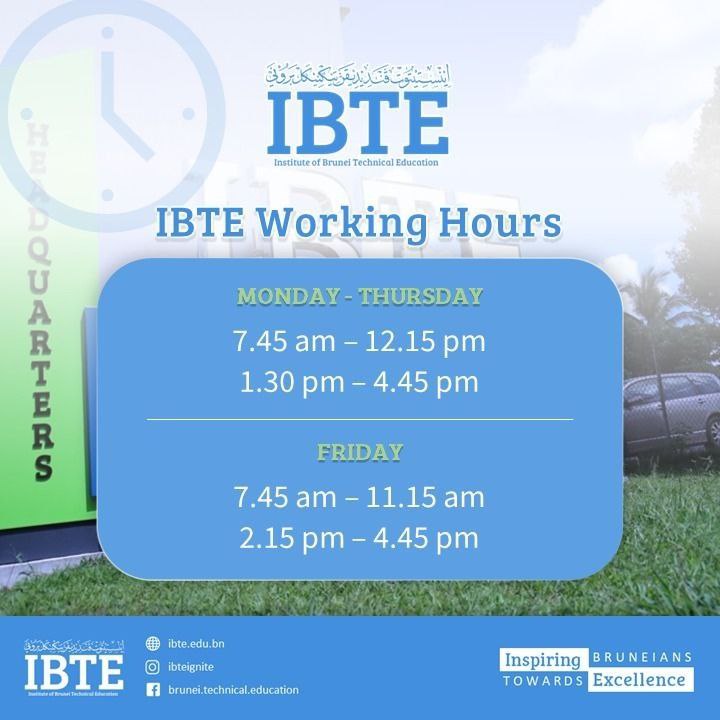 Drop us an email at enquiry@ibte.edu.bn and one of our friendly public relation officers will get back to you as soon as possible.
Visit our official IG account at ibteignite or our official FB page at https://www.facebook.com/brunei.technical.education/
SCHEDULE A VISIT
IBTE is always happy to host students and visitors!
By visiting IBTE, visitors will learn of all the wonderful opportunities IBTE has to offer students. During the visit, visitors will see the academic spaces, buildings, and study areas which IBTE students use while studying with the institute. Visits will consist of a meeting with IBTE management team and a short tour of one of our campuses.