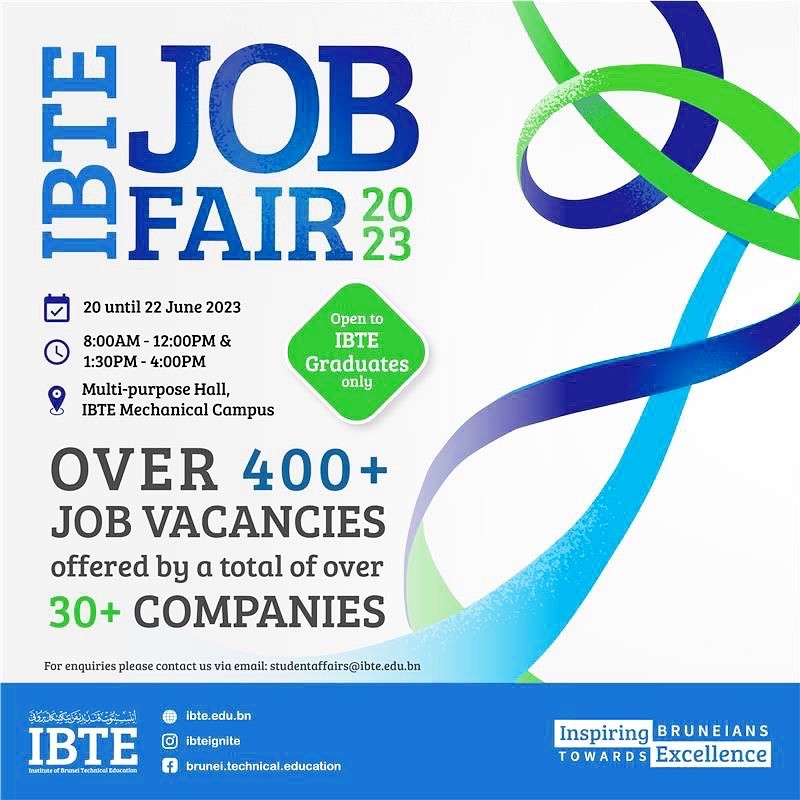 GADONG- Over 400 vacancies in various field are being offered by around 30 companies that participated in this year IBTE JOB FAIR at IBTE Mechanical Campus, Tungku, started from Tuesday, 20th June until 22nd June 2023.
This IBTE JOB FAIR is especially offered to the IBTE graduates as an effort to assist them in searching for job opportunities in the relevant sectors with their qualification, at the same time to reduce the unemployment issue among the graduates. Other than oil and gas sector, there are also several job offered from sectors such as hospitality, automotive, technology and so on.
There are few activities held throughout the job fair, such as CV Clinic, talks from involved agencies and walk-in interviews by different companies.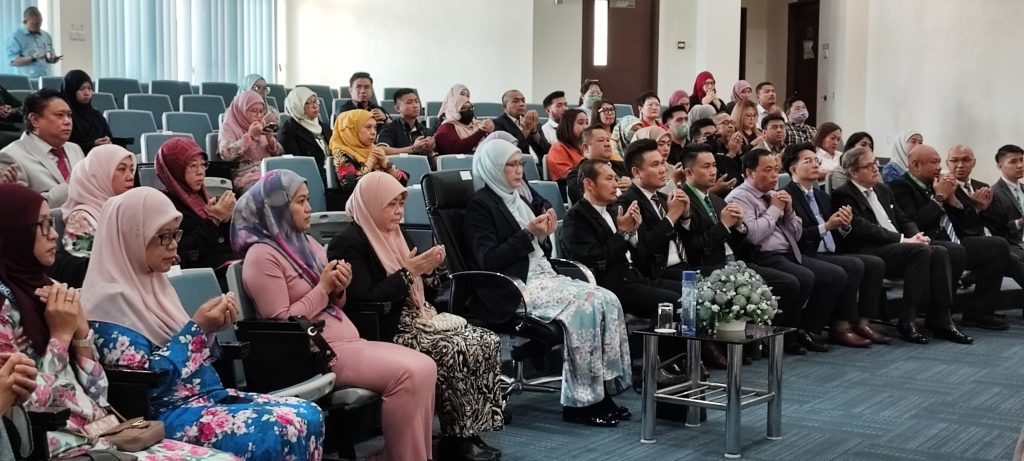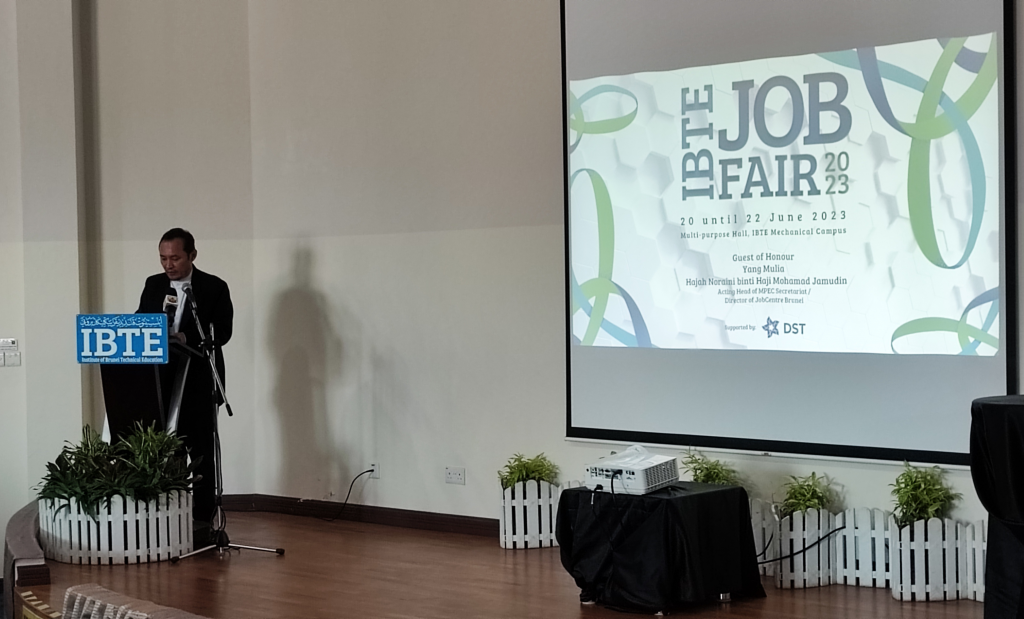 Present as the guest of honour is Dayang Hajah Noraini binti Haji Mohamad Jamudin, Acting Head of Manpower Planning and Employment Council (MPEC), Prime Minister's Office.
The launching ceremony started with the recital of Surah Al-Fatihah and Doa Selamat, followed by the welcoming remarks from YM Dr Haji Mohd Zamri bin Haji Sabli, CEO of IBTE/ Director of Technical Education. The participating companies and government agencies were then received certificates of appreciation by the guest of honour. At the end of the ceremony, the guests were given a tour through all of the participating companies and agencies booth in the Mechanical Campus Hall.