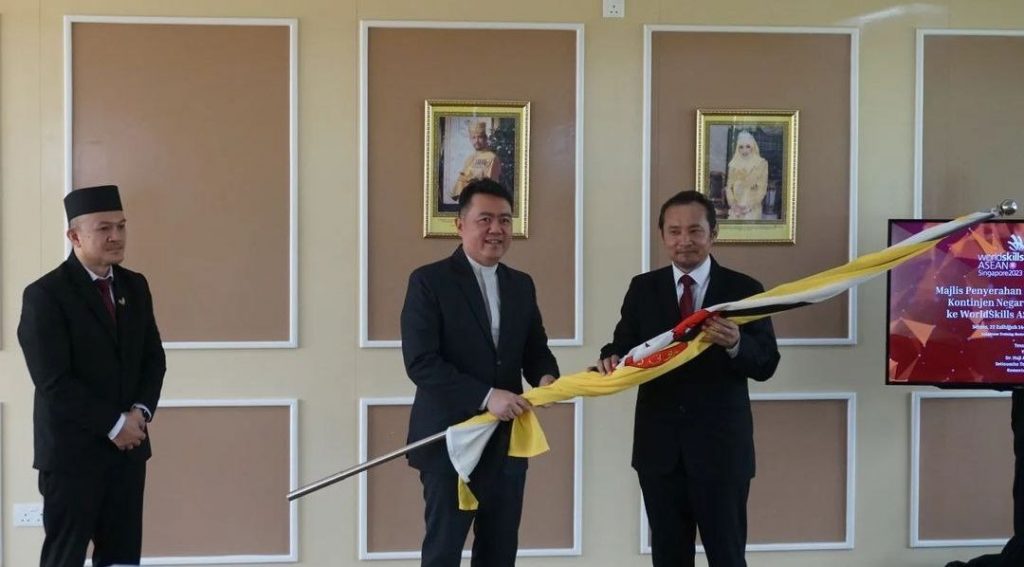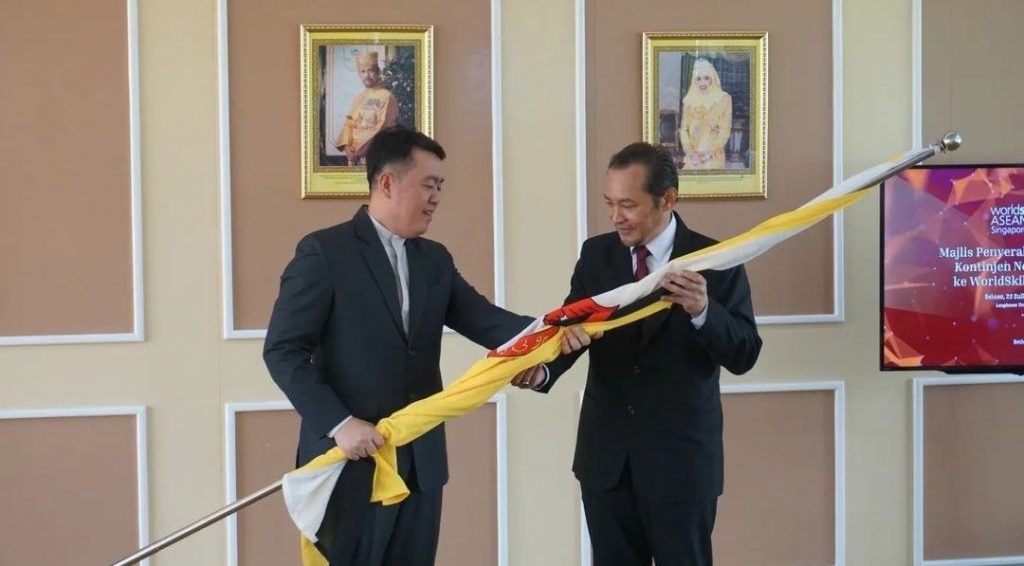 Also in attendance are Dr. Hj Mohd Zamri bin Haji Sabli, IBTE's Director of Technical Educaion / Chief Executive Officer and Lim Kian Boon, Acting Director of Politeknik Brunei. 
WorldSkills ASEAN is the largest showcase of professional and technical skills in the ASEAN (The Association of Southeast Asian Nations) region and brings the objectives of the WorldSkills movement to Southeast Asia. 
The skills competition was initiated by an agreement among ASEAN member countries in 1993 and aims to promote and raise skills standards in the ASEAN region to an international level, as well as to motivate youths to develop their skills and knowledge.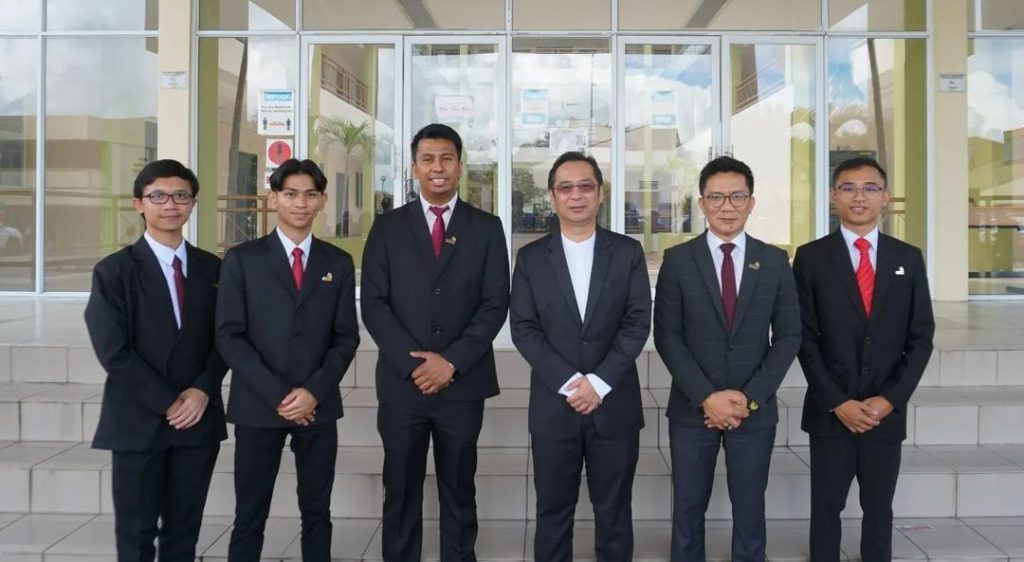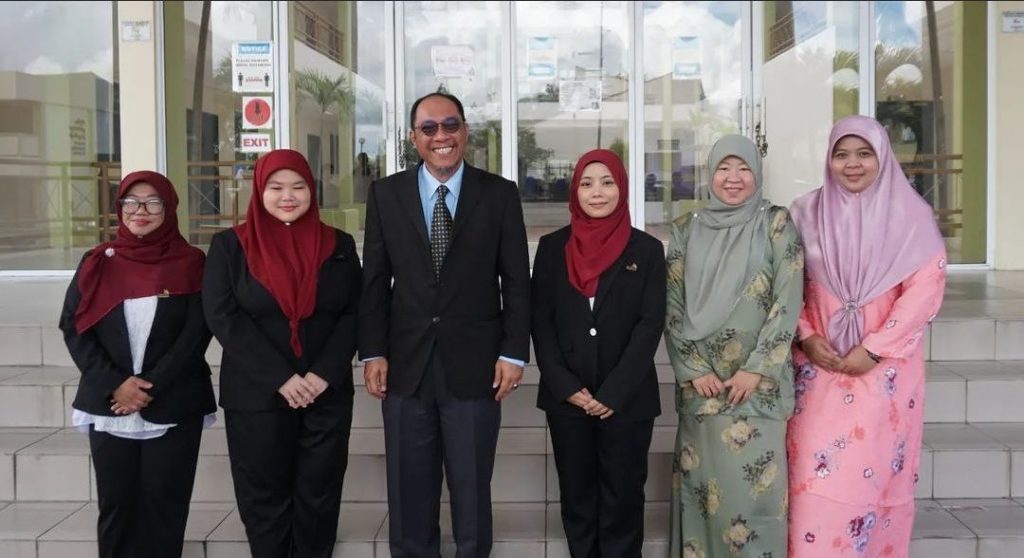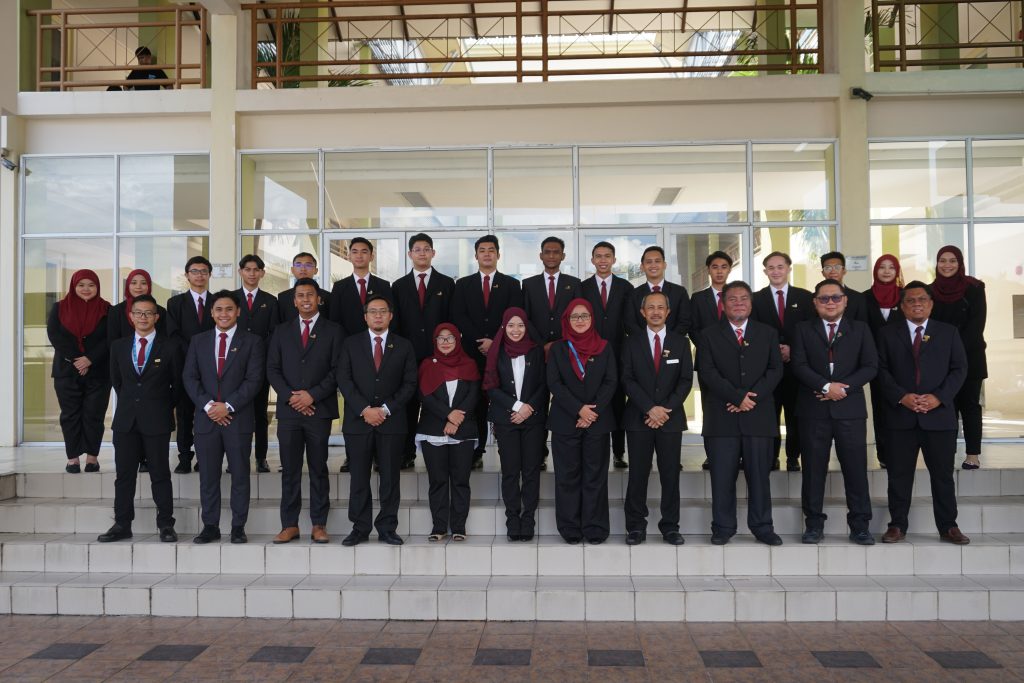 ASEAN member countries take turns hosting the WorldSkills ASEAN Competition once every two years. The competitors represent the best skilled talents and are selected from national skills competitions in ASEAN member countries. They demonstrate highly skilled technical abilities both individually and collectively in their respective industries. 

For this year's WorldSkills ASEAN Singapore 2023 competition, Brunei Darussalam will be represented by thirteen (13) competitors comprising nine (9) competitors from Institute of Brunei Technical Education (IBTE), two (2) competitors from Politeknik Brunei (PB), Ministry of Education, and two (2) competitors from Youth Development Centre from Ministry of Culture, Youth and Sports.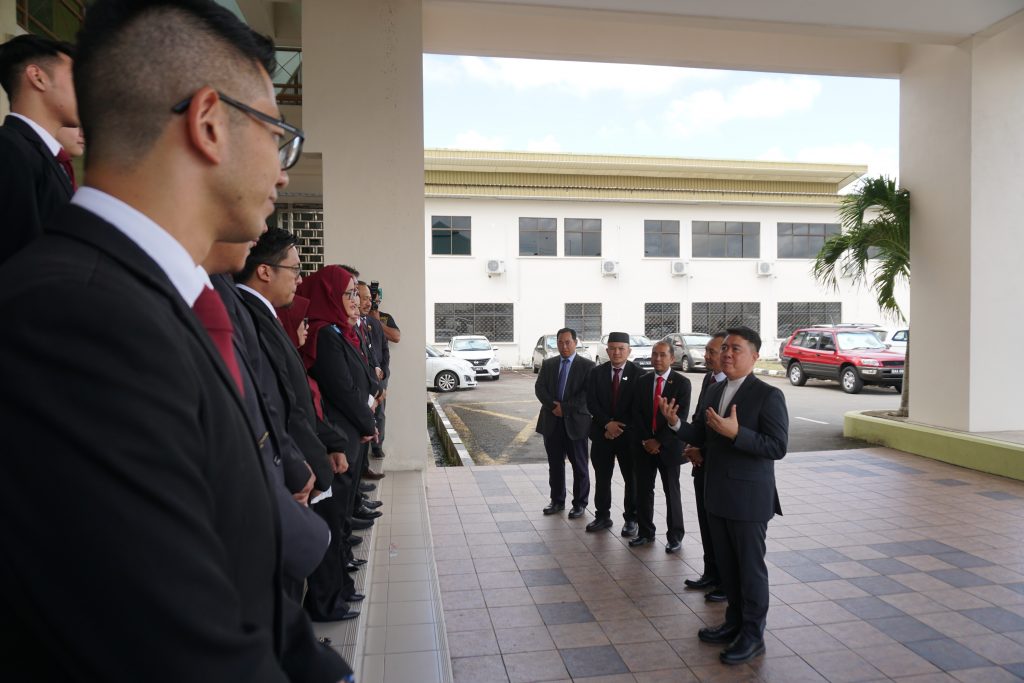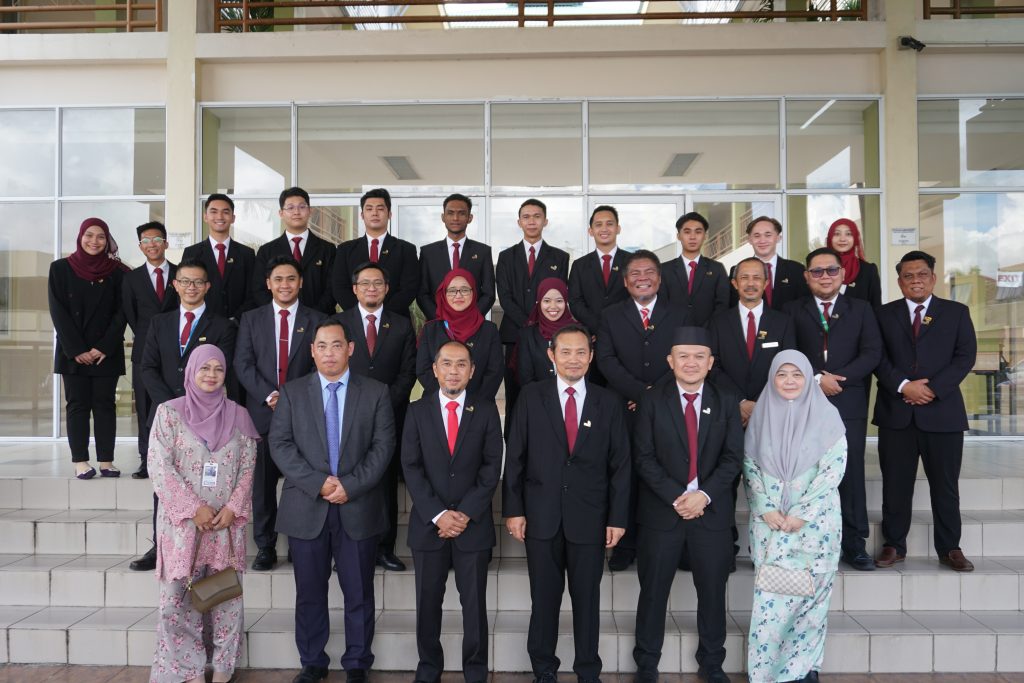 The head of delegate to WorldSkills ASEAN Singapore 2023 for Brunei Darussalam is Dr. Hj Mohd Zamri bin Haji Sabli. 
WorldSkills ASEAN Singapore 2023 will have 22 skills area open for competition, and Brunei Darussalam will only participate in Eight (8) skill areas, namely:  
i. Refrigeration and Air-conditioning 
ii. Information Network Cabling 
iii. IT Software Solutions for Business 
iv. Cooking 
v. Restaurant Service 
vi. Mechanical Engineering CAD 
vii. Fashion Technology 
viii. Beauty Therapy