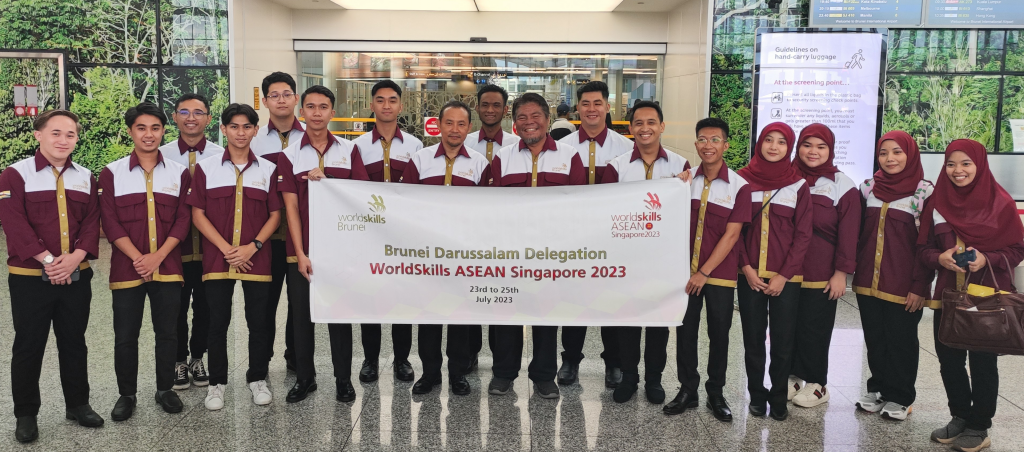 Head of delegate, team leaders and competitors have departed this afternoon for the 13th Worldskills ASEAN Singapore Competition 2023. The participants comprises of nine from Institute of Brunei Technical Education (IBTE), two from Politeknik Brunei (PB), Ministry of Education (MoE), and two from Youth Development Centre from the Ministry of Culture, Youth and Sports.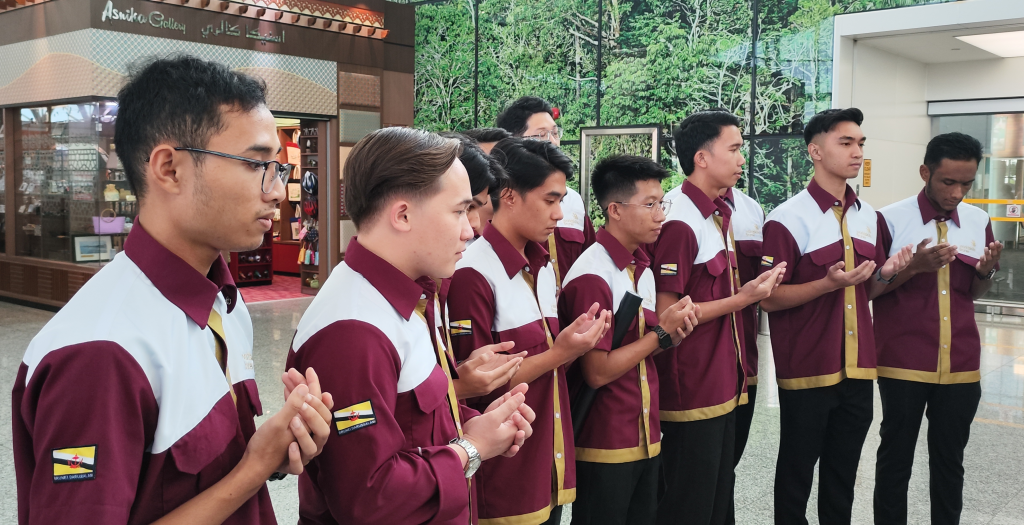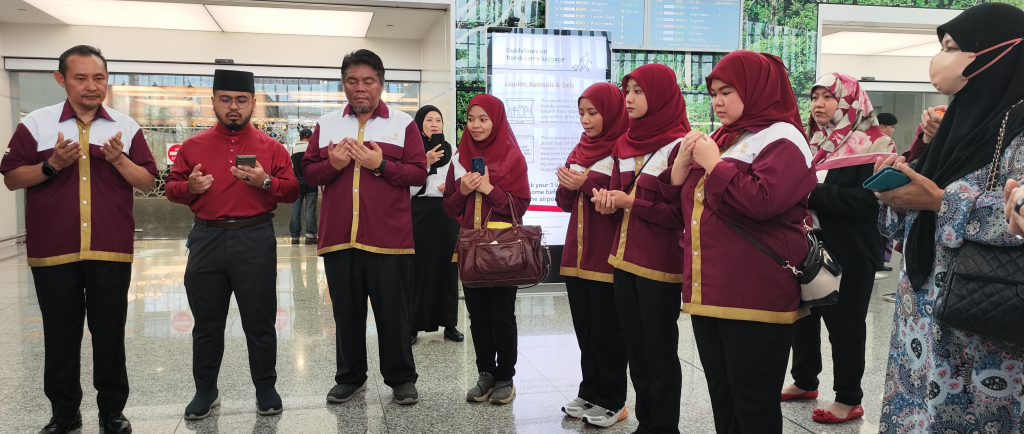 The representative from Brunei Darussalam will compete in eight skill areas; Refrigeration and Air-conditioning, Information Network Cabling, IT Software Solutions for Business, Cooking, Restaurant Service, Mechanical Engineering CAD, Fashion Technology and Beauty Therapy.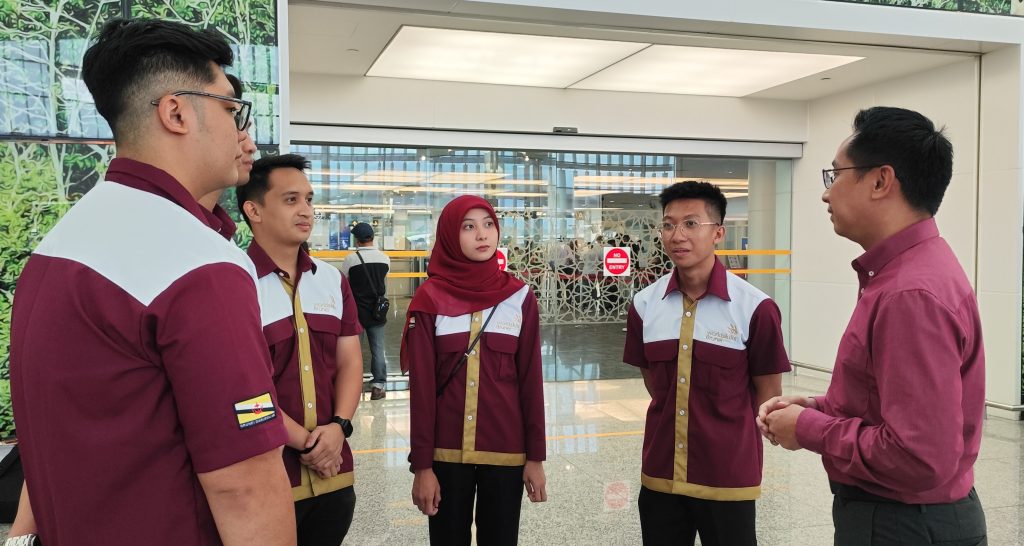 The event is set to stage from the 23rd to 25th July 2023 at the Suntec Singapore Convention & Exhibition Centre.
WorldSkills ASEAN Competition 2023 is an event for the top technical students from ASEAN region to compete in a total of 22 skills areas. ASEAN member countries take turns hosting the WorldSkills ASEAN Competition once every two years. The competitors represent the best skilled talents and are selected from national skills competitions in ASEAN member countries. They demonstrate highly skilled technical abilities both individually and collectively in their respective industries.