KUCHING– Two lecturers from HNTec in Real Estate Management and Agency have attended the 25th ASEAN Valuer Association (AVA) Congress 2023 at Riverside Majestic Hotel, Kuching, Sarawak that went from 18th September until 20th September 2023.
Cikgu Hjh Siti Hairaney@Hjh Irene Hj Shahri was the Chief Delegate of AVA-Brunei Chapter as well as the presenter for paperwork title 'Raising the Bar on Responsible Real Estate Development & Valuations in Brunei Darussalam' at the Plenary Session.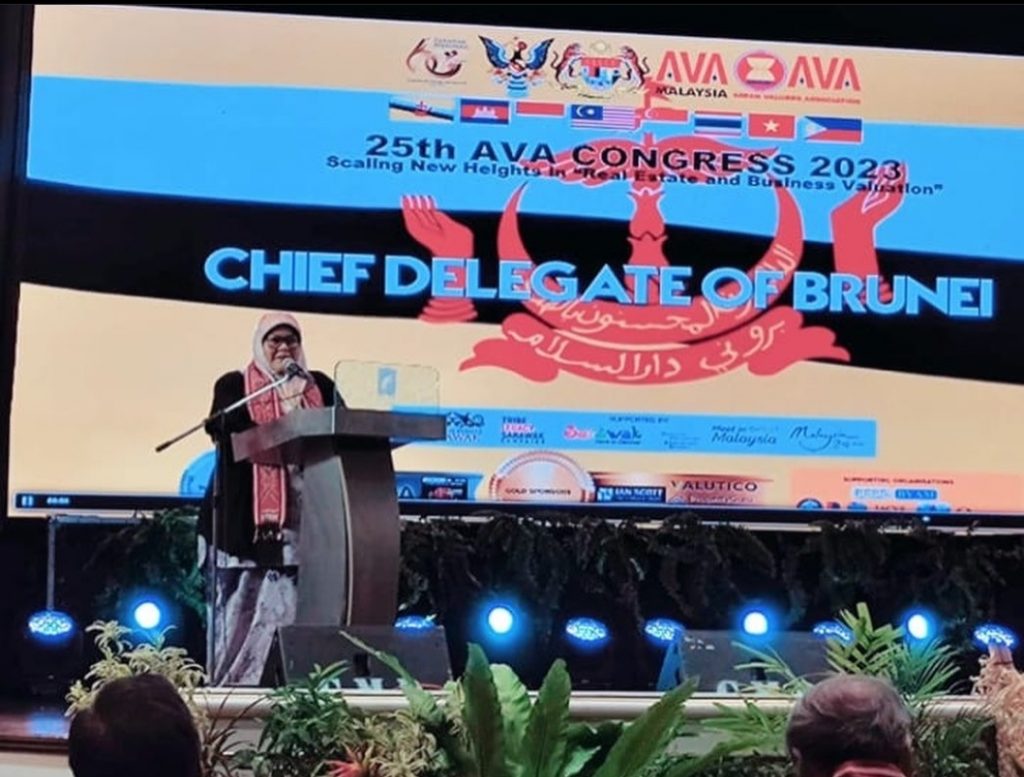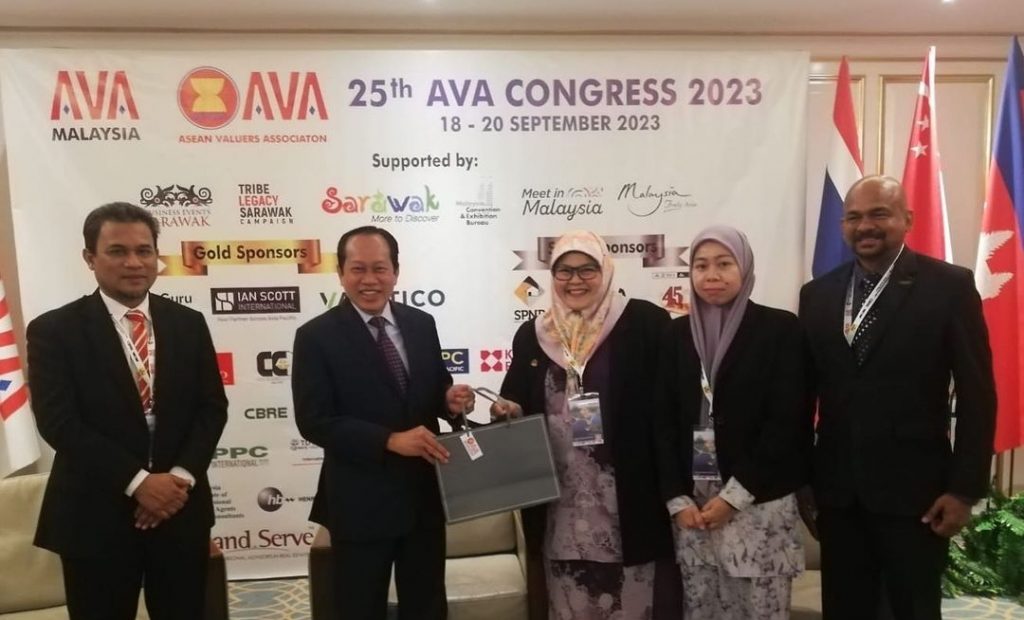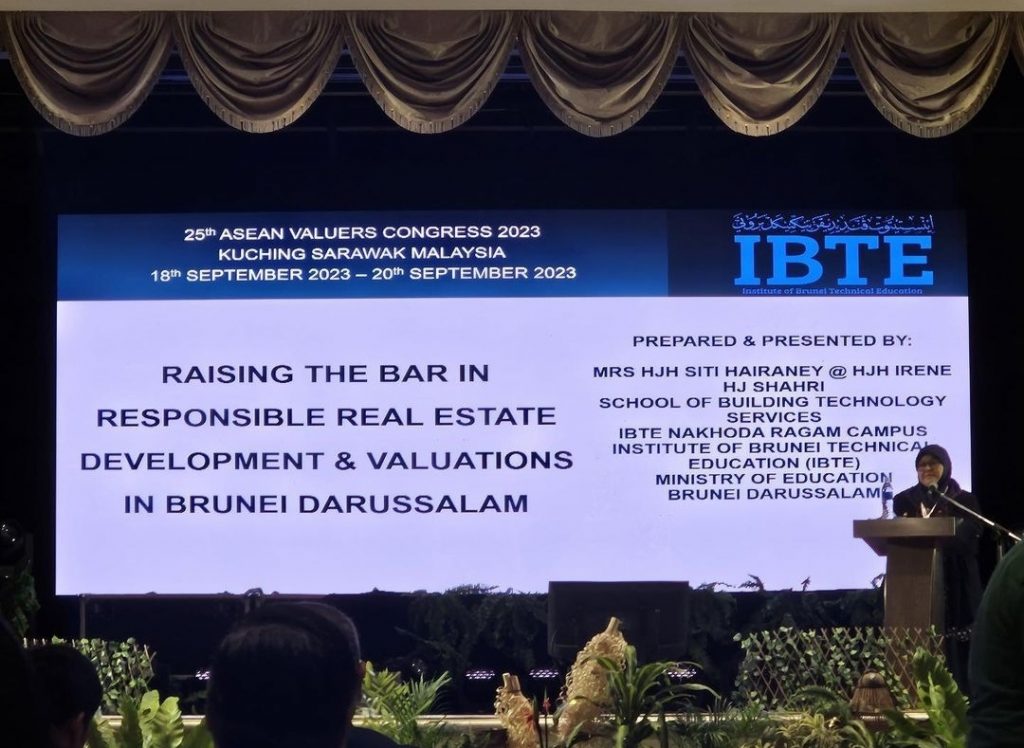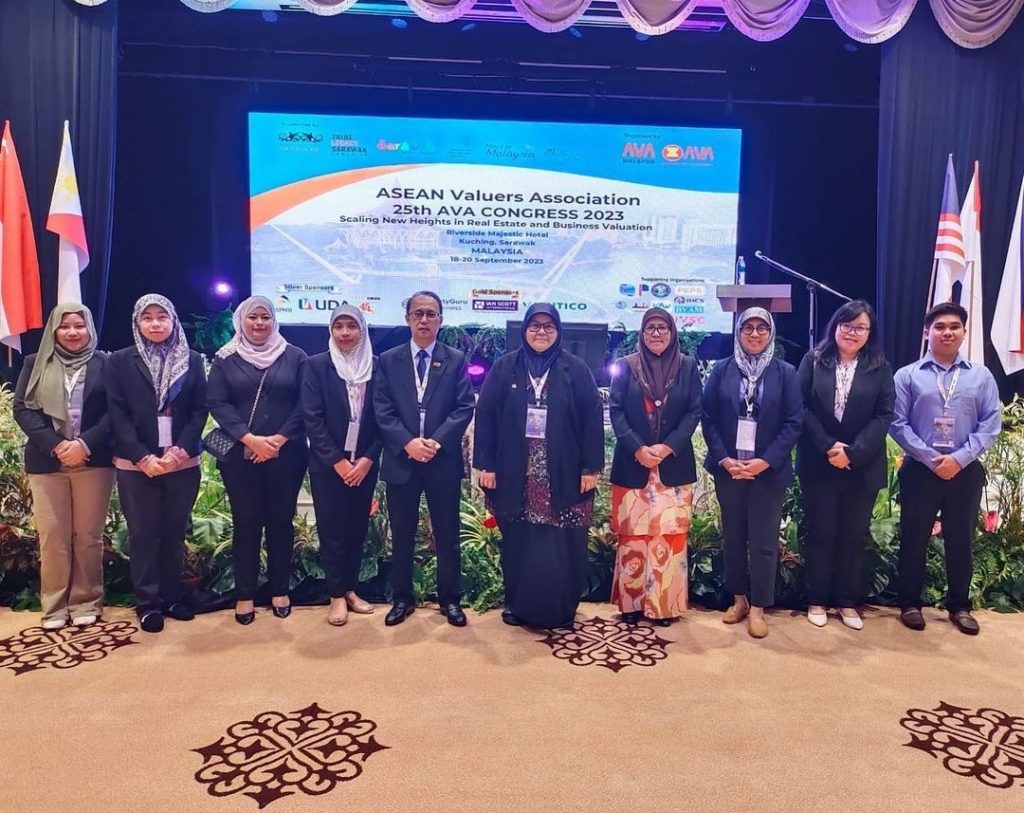 Cikgu Siti Amalina Izzati binti Hj Md Sofian also presented the state report for Brunei Darussalam.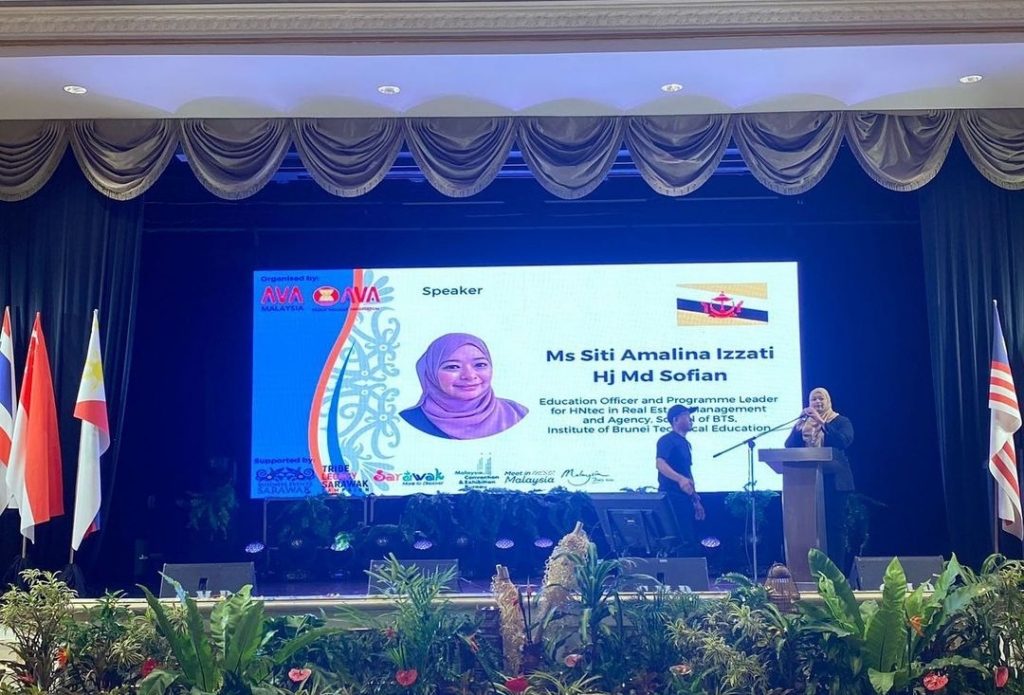 ASEAN Valuers Association (AVA) was established in June 1981 and currently has eight member countries comprising of Brunei, Cambodia, Indonesia, Malaysia, Philippines, Singapore, Thailand and Vietnam. It is a platform to promote cooperation, create mutual understanding, establishing closer relationship, sharing of information, knowledge and experience in the relevant fields of valuation among valuers and allied professionals of ASEAN country members.